Another iconic drummer from the heyday of the "Toronto Sound" of Rock and R&B/Blues from the 1960s has shuffled off the mortal coil.
Drummer Pentti "Whitey" Glan passed away on November 7 at 71 years of age after a short bout with cancer, with which he was diagnosed in September after follow-up tests from treatment for pneumonia in August.
He's the second recently deceased veteran drummer from the days in the 1960s when Yorkville and Yonge Street were hopping with live music bands nightly, as Sonny Milne passed away on September 28 after a short illness.
(There's a tribute to Sonny, being held, btw, this coming Sunday, Nov. 12 at Birchmount Tavern in Scarborough —details will follow closer to the event date.  The two iconic drummers and old friends got together at one of Whitey's shows last year when Sonny came out with his family while celebrating his 75th birthday.)
Glan had a storied career in the music business that included, in addition to being part of now legendary units like Mandala and Bush in the 1960s, stints with Lou Reed and Alice Cooper both in the studio and on tours.
Until falling ill in the summer, Whitey had been anchoring a weekly Saturday afternoon series at Blue Goose Tavern in Etobicoke with a band known as Whitey & The Roulettes since August of last year.  The group has continued to hold down the gig with sub drummers as Glan endeavoured to recover his health, most recently at Royal Victoria Regional Health Centre in Barrie, where he passed away.
Whitey had been living in Innisfil near Barrie, where for the past four years he had been drumming regularly for a Jazz group fronted by Barrie Jazz and Blues Festival organizer Robin Munro.
Munro, a fan who became pals with Glan, told a reporter for Simcoe.com that he had visited his friend in the hospital on Monday.  He recalled in the interview that despite a famed career that included session recording in L.A., Whitey remained humble and would simply note "I played on that record" when Munro's band would cover songs like Van Morrison's "Moondance".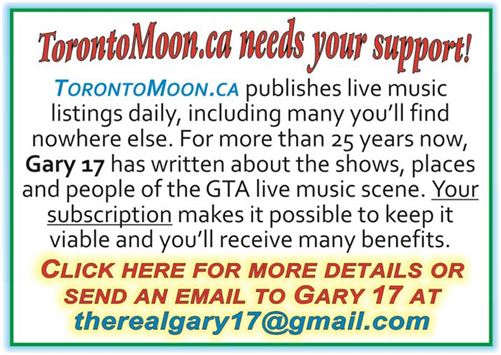 Glan moved to Toronto from his native Finland in his teens and, by 1965, was part of a band called The Rogues, which eventually became seminal Mandala and released the monster 1968 hit single "Loveitis".  He and several members of that group then formed Bush, which opened up for Steppenwolf and Three Dog Night in the early '70s, which led to a song he co-wrote, "I Can Hear You Calling," being the B-side of Three Dog Night's "Joy to the World" single and Steppenwolf frontman John Kay using him as drummer on a pair of solo albums.
That in turn let to Lou Reed hiring him and Bush's bassist, Prakash John, to play at a 1973 concert from which highlights were released as the Rock 'n' Roll Animal and was quickly followed by a second live release from the show, Lou Reed Live.  Glan also performed on Reed's Sally Can't Dance.
Glan, John and others from Reed's show band, then went on to work for Cooper, who was looking for replacements for his disbanded Alice Cooper Band.  The result was Welcome to My Nightmare, and Glan was also often part of his touring band in the '70s and was featured on The Alice Cooper Show, a live album from 1977.
He also had a brief cinematic career, portraying the drummer in the 1979 Bette Midler movie "The Rose" inspired by the life of Janis Joplin.
In recent years he also appeared with a number of local R&B veterans, including the Danny B Band during that singer's two-year stint at Blue Goose, Mike McKenna at various shows including his 70th birthday bash in 2016 and former Mandala bandmate George Olliver at a SongTown 50th anniversary tribute show put on for him by Pete Otis in 2013.
Details have not yet been released about funeral arrangements.
-Gary 17, TorontoMoon.ca [email protected]
NOTE: an earlier version of the article attributed "Moondance" to James Taylor -the error was the author's not that of the person being quoted.